Years ago, when my kids were younger, I used to ask them to tell me what fear they dealt with that day. I wanted them to share with me something they had to conquer, an inner fear that they had to deal with on a daily basis. Now, I ask you to do the same thing. Life has many challenges. Whether it be dealing with something you are avoiding or overcoming an insecurity, facing your fears is important when it comes to getting the most out of life. In this video, I talk through my personal experience of facing my fears and explain how you can use your fear as positive motivation to propel and compel you to move forward in life. You can get the most life satisfaction by facing your fears.
Dr. Jennifer Guttman's is a leading clinical psychologist and cognitive-behaviorist. Her "Sustainable Life Satisfaction" (SLS℠) Video Series is based on theories she has researched and developed from cognitive-behavior therapy and refined over her 20 years of interaction with clients.
---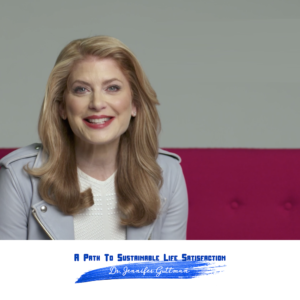 Have you ever wondered how to get more out of life? 
Well, now you don't have to. After over 20 years of interactions with clients, Dr. Guttman developed the "Sustainable Life Satisfaction" series which assists individuals in believing in their personal effectiveness in the world.
Originally published on Thrive Global.