Beyond Happiness: The 6 Secrets of Lifetime Satisfaction
A friendly, practiced approach to not only surviving life's pitfalls but to thriving with a sustainable level of contentment.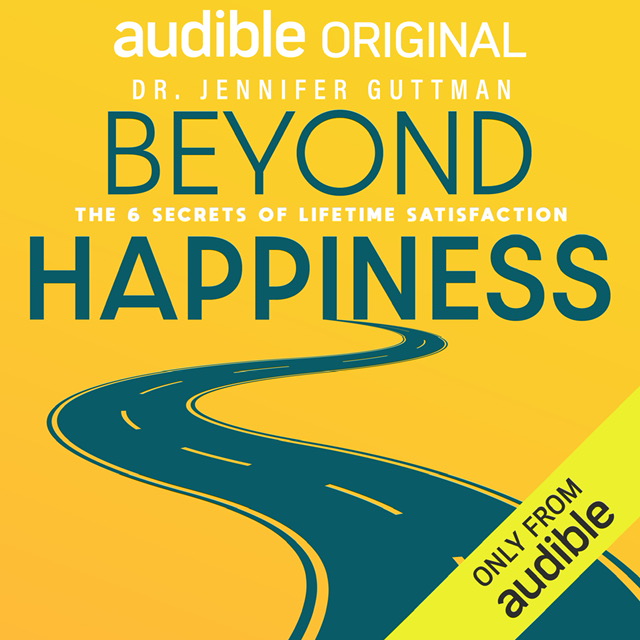 Are you happy? Nearly half of adults worldwide (40%) would say "no." The problem with this question is that since happiness is a fleeting emotion, we should be striving for something more sustainable. In Beyond Happiness: The 6 Secrets of Lifetime Satisfaction, psychologist Dr. Jennifer Guttman guides you on how to live a deeply fulfilling life. Over the past five years, she has combined both personal experience and professional insight gleaned from her three decades in private practice to introduce her theories to over two million people via her YouTube series on Sustainable Life Satisfaction® and monthly articles published in Psychology Today.
Having endured a number of life-altering challenges, Dr. Guttman knows firsthand how happiness is transient. She spent nine years battling medical professionals to receive care for her son whose undiagnosed ailment eventually led to extensive heart surgery. Shortly after the surgery, she was faced with her own life threatening health issues and her father's death. Unexpectedly, she came out stronger. But how, exactly?
First, Dr. Guttman analyzed the steps she took to persist in the face of distress and despair, to spring back from adversity, and to remain optimistic despite the obstacles she had to overcome. Then, she shared these actionable techniques with clients suffering from depression, anxiety, feelings of unlovability, and feelings of existential despair. She found that these tools which helped both adolescents and adults did not require expensive, often inaccessible, one-on-one therapy to work.
In Beyond Happiness, Dr. Guttman empowers people to achieve lifetime satisfaction by employing six techniques that you can practice and even master in the comfort of your own home: 1) avoiding assumptions, 2) reducing people pleasing behaviors, 3) facing your fears, 4) making decisions, 5) closing out tasks, and 6) active self-reinforcement. When coalesced, Dr. Guttman's techniques will improve feelings of inherent lovability, defiant resilience, patience, authenticity, and self-confidence. She provides clear cut strategies and tangible steps that will enable you to utilize her techniques in your everyday life.  
Beyond Happiness: The 6 Secrets of Lifetime Satisfaction is engaging and enlightening, with a friendly, practiced approach to not only survive the pitfalls of life, but to flourish while enjoying the journey.